TERRAFORMA
architecture + planning + interiors
645 SW Viewmont Drive, Suite 100
Portland, Oregon 97225
tel (503) 296-0076

ANDREW MONTGOMERY
AIA NCARB offers 25 years of experience in all aspects of architectural services including master planning, building design, and project management. His current interests include master planned retirement and resort communities, commercial and institutional buildings, as well as multi-family and custom residential projects throughout the Pacific Northwest. His innovative work has been widely published and he specializes in combining environmentally sensitive site planning, and the use of sustainable construction materials and methods. His design of the "Cascara Town homes" earned one of the first LEED for residential, platinum awards.
apm@terraforma.biz
(503) 296-0076

DANA MONTGOMERY
brings to the TERRAFORMA team 15 years of experience in full service interior design. Her current projects include custom residential, restaurant, and commercial interiors for individual and corporate clients in the Pacific Northwest and California. Her innovative work reflects the creative use of natural, sustainable materials that are acquired locally and are non-toxic. With a keen eye to detail and a flair for personalized service, Dana's design concepts are functional and reflect our clients' personal needs and lifestyles. She also coordinates the planning, budgeting, purchasing and installation of all our interior environments.
danarm62@msn.com
(503) 296-0076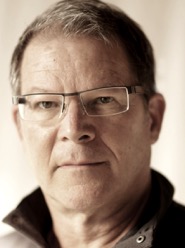 JAMES ANDREW
has successfully balanced a fine arts career with commercial design for over thirty years. In the mid- nineties James had a notable art studio in the Pearl District and showed his sculptural, found art pieces in several galleries, including the prestigious William Jamieson Gallery. His commercial design skills include building design, industrial design, public landscape and monument design as well as a wide variety of interior environments. He has been collaborating with Terraforma for over 20 years.
jeema2@comcast.net
(503) 380-6605